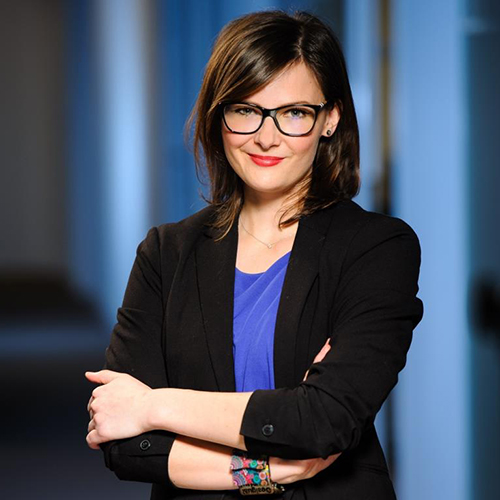 NOÉMIE PAPP
Head of Digital & Retail
European Banking Federation

Since 2012 Noémie Papp has been senior adviser at the European Banking Federation in charge of digital and retail . Noémie is leading the work on digital banking and programme leader on several digital issues (cloud, e-identification, data etc.).

Prior to joining the EBF, Noémie worked for almost two years in a worldwide public relations and public affairs consultancy in Brussels.

Previous to that experience she completed traineeships at the European Commission at Directorate General for Competition in a State aids Unit and with the French Competition Authority in the Cabinet of the President and the legal service/European Competition Network.

From 2013 to 2015 Noémie was visiting lecturer in EU Litigation and advocacy at the Paris Bar School presenting, inter alia, a case study on data protection and financial services.

Noémie obtained an LL.M on Competition law and economics from the Brussels School of Competition in Brussels and a Master II (equivalent to an LL.M) in European Litigation from the Université Panthéon-Assas Paris II in France.

She is both a French and Hungarian national.