Digital Finance
InsureTech, FinTech, Blockchain in Finance
& Banking Innovation Forum

28 September, Sofia 2018
Sopharma Business Towers
Building B, Iztok Hall
A1 is a leading provider of digital services and telecommunication solutions in Bulgaria. With its 4 000 employees the company delivers mobile and fixed services to over 4.5 million customers. Additionally the company offers high speed broadband, digital and satellite TV, including two owned sport channels – MAX Sport 1 and MAX Sport 2, and cloud and IoT solutions.
A1 has a fiber network of over 16 000 km and modern infrastructure which covers 47 big cities and 120 smaller populated centers. The mobile 4G network covers 97% of the population of Bulgaria, while the 3G coverage is 99.94%. A1 also provides the most innovative 4.5G technology, which offers speeds of up to 150 Mbps, in all cities with over 1 000 inhabitants. In 2017 A1 reported turnover of EUR 431.2 million and EBITDA of EUR 130.1 million.
The Bulgarian-American Credit Bank (BACB) offers a full range of banking products and services to individual and corporate clients at competitive process and high level of services. BACB is a modern, high technology institution that meets the ever growing expectations of consumers, and quickly adapts to the changing environment of the market of banking and makes use of all innovations in high technologies that could be of service to the clients.
The bank makes every effort to work with small and medium enterprises, taking into consideration their plans for their future development and suggesting modern and flexible solutions.
Euroins Insurance Plc, member of Euroins Insurance Group, is the 6th largest general insurance company in Bulgaria. The company has 20-years' presence as one of the leaders in Bulgaria's insurance market. Euroins is the first insurance company in Bulgaria obtained a certificate of compatibility with Unified Information System for assessment, management and risk control for electronic generation of MTPL insurance policies. The company is the only one on the Bulgarian insurance market that offers cyber insurance. The first cyber insurance policy was issued in 2014.
In 2014 EUROINS was nominated as "The most dynamic developing insurance company" at the traditional awards "Best Insurer of the Year" organized by the VUZF University, Association of Bulgarian Insurers, Foundation "Prof. Dr. Veleslav Gavriiski "and the Bulgarian Association of Supplementary Pension Security.
The European Banking Federation is the voice of the European banking sector, uniting 32 national banking associations in Europe that together represent some 4,500 banks - large and small, wholesale and retail, local and international - employing about 2.1 million people. EBF members represent banks that make available loans to the European economy in excess of €20 trillion and that securely handle more than 300 million payment transactions per day. Launched in 1960, the EBF is committed to creating a single market for financial services in the European Union and to supporting policies that foster economic growth.
The event is designed to meet the needs of senior decision-makers and professionals working in the following areas:

Banking

Insurance

Institutional Investment

Financial Regulation

Economic Research or Policy FinTech

Nonbanking Financial Institutions

FinTech Companies

Blockchain Experts
Topics will include the power of original thinking, change management, digital banking, social media, bank accelerator programmes and innovation labs, emerging global banking threats, cyber security and new product and service development. Blockchain in finance and crypto innovations.
#NEXT DIFI 2018 is the Third Edition of a one-day forum covering the convergence of technology and financial services rapidly changing how the world borrows, buys, and invests.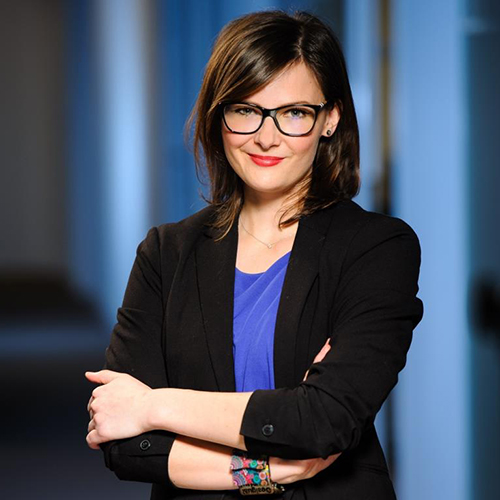 NOÉMIE PAPP
Head of Digital & Retail
European Banking Federation

Since 2012 Noémie Papp has been senior adviser at the European Banking Federation in charge of digital and retail . Noémie is leading the work on digital banking and programme leader on several digital issues (cloud, e-identification, data etc.).
Prior to joining the EBF, Noémie worked for almost two years in a worldwide public relations and public affairs consultancy in Brussels.
PARTICIPATING BY VIDEO
PASCAL TALLARIDA
Co-Founder and CEO, Jarvis Edge
Pascal is an entrepreneur and Senior Forex trader with 11 years of experience.
Founder of a prop trading firm and one of the leading trading school in France, he is also actively involved in the French trading community and social network. Pascal is a renowned lecturer, speaking at conferences and universities in Europe.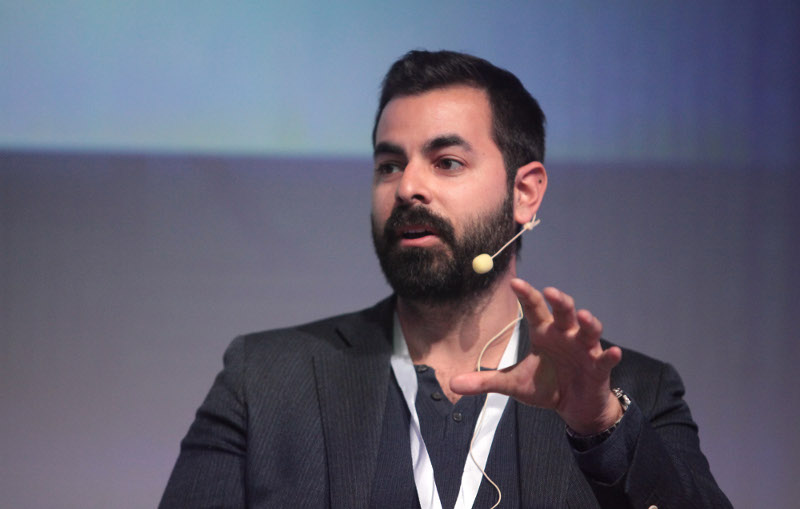 KONSTANTIN DJELEBOV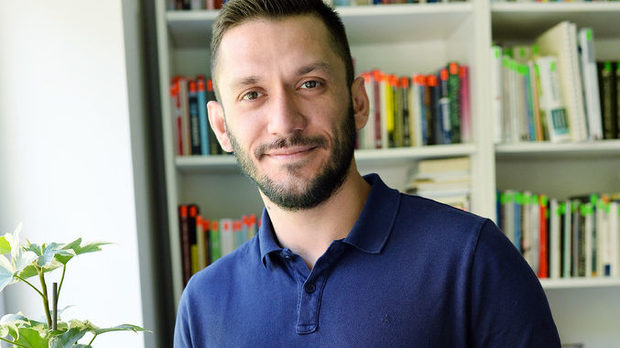 CEO and Co-Founder of PHYRE
I love seeing people happy of our products and I enjoy the painful process in achieving this. If I invite you for a lunch you will most probably participate in a usability test :) I've been into tech ever since I can remember, my startup journey began in 2013 when I was invited as a CTO and Co-Founder in getti, a multi-retailer loyalty program which generated more than 150,000 users. Now I run two companies in payments and customer engagement space and I consult Paynetics (an e-money institution) on their innovative projects. I always strive to leverage my productivity and results. Wake up smarter, better, faster and stronger every morning.
ANASTAS STEFANOV
MA in "Political science" in the Sofia University "St. Kliment Ohridski"
In his professional career he has gained experience is in national media, international consultancy companies for project management. He has worked for companies specialized in social and market research. He is experienced with the NGO's in Bulgaria.
Since 2016 he is co-founder and managing partner in Research center "Trend". Since then he is working on the implementation and execution of various social and market research issues, concerning the attitudes of Bulgarians. In 2018 Trend team is developing new and innovative services pointed to the needs of the Bulgarian business. From this spring 2018' Research center "Trend" was approved for member of ESOMAR.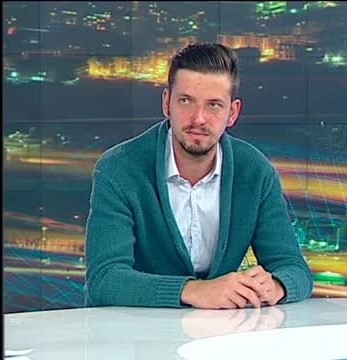 FILIP MUTAFIS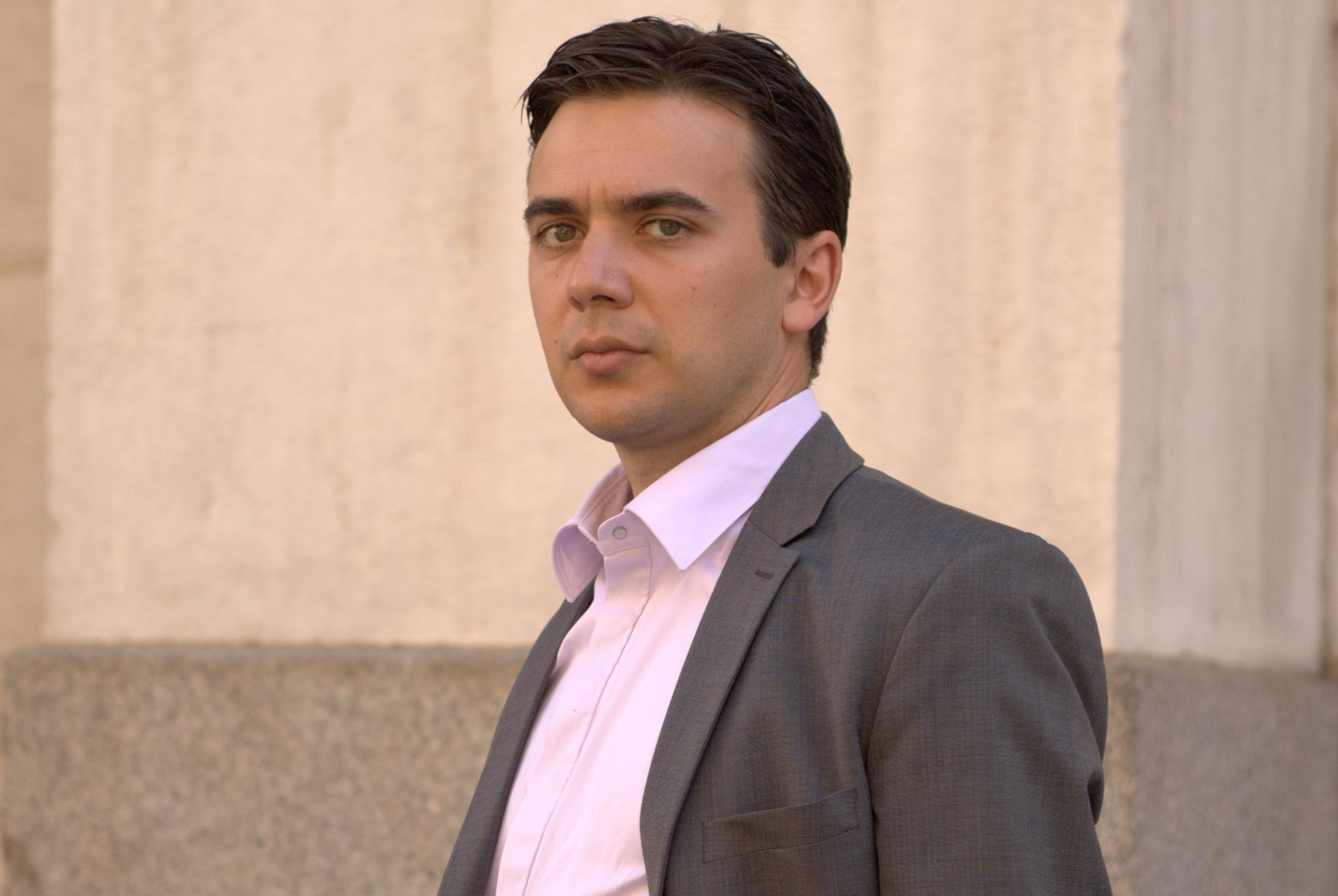 Investor and among of the founders of Paysera Bulgaria - one of the first FinTech companies on the Bulgarian market.
Mr. Mutafis has many years of experience in companies in the IT industry. During his career, he initiates and participates in innovative for the Bulgarian business initiatives – the first e-laboratories, e-learning systems, localization and implementation of ERP systems, mobile solutions from before the era of mobile phones, as well as the launch of the most successful Business Intelligence system in Bulgaria – QlikView. He is a member of the Management Board of the Bulgarian Association of Software Companies (BASSCOM). He has taught BI in the Sofia University and in the Technical University.
EVA MAYDEL
MEP from the Group of the European People's Party
Her work focuses on three main priorities: improving the quality of education for young people, creating opportunities for entrepreneurs and promoting technology and digitalization. She pursue them relentlessly – in and out of Parliament, in Bulgaria, Brussels, Strasbourg and across Europe.
She supports the legislative work on the Strategy for the Single Digital Market and the European Fund for Strategic Investment (EFSI), an important component of the plan for infrastructure investment, as well as championing skills development for the demands of the 21st century labour market and the technological innovation in financial services.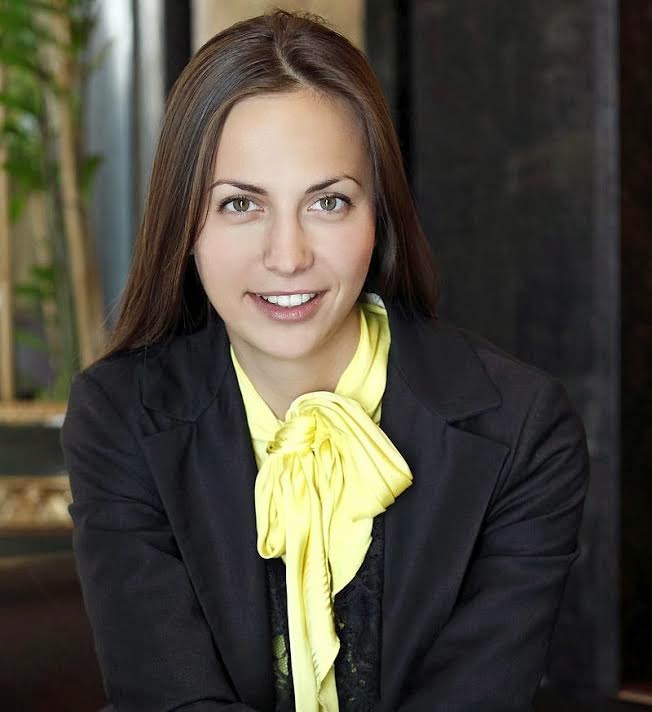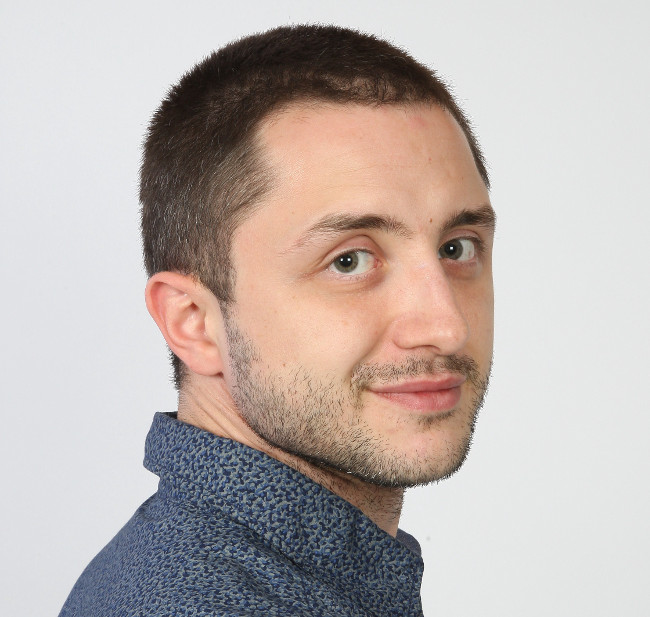 VLADISLAV DRAMALIEV
Founder of the Bulgarian Bitcoin/blockchain community
Vladislav Dramaliev is one of the founders of the Bulgarian Bitcoin/blockchain community. As Head of Digital Marketing, he is managing the marketing and community-expansion efforts of æternity, an open-source, blockchain 3.0 platform for decentralized applications. Vlad is the founder and director of the BitHope Foundation, owner of BitHope.org, CoinFixer.com and CryptoCrowd.org websites. Vladislav is also the co-founder of Sofia Crypto Meetup, the largest monthly blockchain event in Bulgaria, co-founder and member of the managing board of the Bulgarian Bitcoin Association, member of MENSA, an early adopter and a speaker in the blockchain sphere. Vlad has been part of the blockchain revolution since 2013.
PETKO KARAMOTCHEV
Blockchain Entrepreneur

One of the founders of the enterprise blockchain/DLT consultancy and development company INDUSTRIA.tech, Petko Karamotchev has 20 years of experience in the financial services and the enterprise IT. Holds degrees from University of Portsmouth, UK and Cotrugli Business School, Croatia. Free market advocate and part-time social theorist. Huge supporter of R3's Corda DLT solution.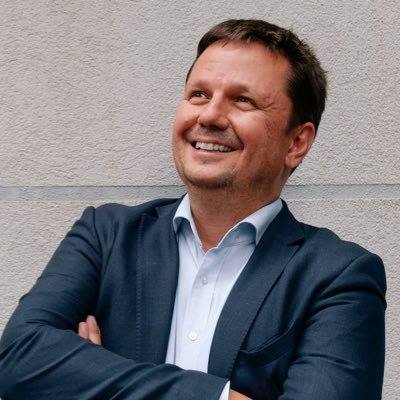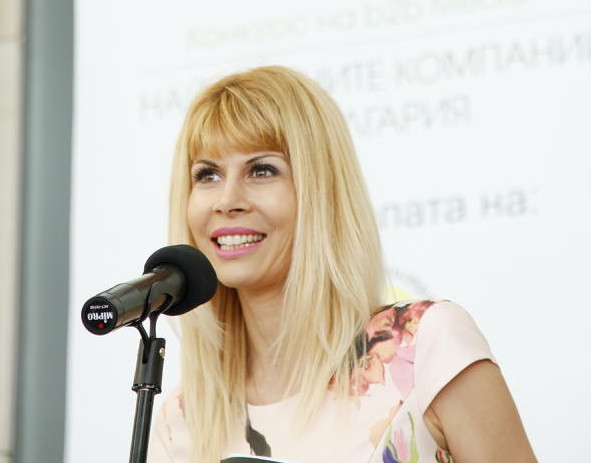 NADYA MARINOVA
Founder, Editor and Publisher at b2b Media
In May 2008, Nadya has launched b2b Media, which delivers news and editorials about the business and entrepreneur affairs and highlights the work and accomplishments of business leaders.
She's been regularly organizing and speaking at industry events about Innovation, Sharing Economy, IoT, Smart city, Green business, FinTech, etc.
She is the founder and part of the jury of "Greenest companies in Bulgaria" Ranking and Competition, Annual b2b Media Business Awards, Employer Branding Awards.
TSVETA ILIEVA
Head of international relations and communications at Association of Banks in Bulgaria
She is responsible mainly for the Association's international relations as well as the public relations and communications. Previously Tsveta Ilieva worked at the European Banking Federation in Brussels where she was Public Affairs Coordinator. At this position Ms Ilieva coordinated the Federation's communications with the European Commission, European Parliament, the Council of the EU and other key stakeholders.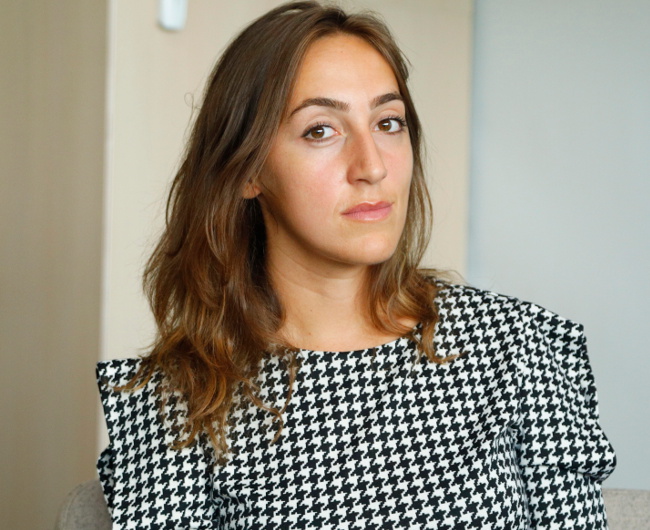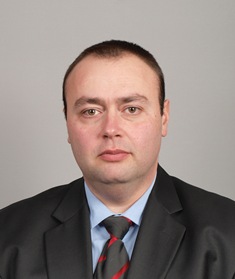 ZHELYO HRISTOZOV PHD
Associate professor, PhD of Insurance
Insurance Director. Experienced Insurance executive, professor at the University of Finance, Business and Entrepreneurship.
Research interests and achievement: Insurance fraud, Internal audit of insurance companies, Investments of insurance companies, Management and alternative risk transfer.
The NEXT DIFI - Financial Innovation Forum, bringing together industry leaders, policy makers, regulators and experts to explore the disruptive forces that are shaping the financial sector into the future and discuss where opportunities lie. It brings together people who want to discover the future of finance and help their company unveiling these new opportunities.

Through presentations, panel sessions and on-stage interviews, senior executives from local and international banks will join leaders from other organisations to give their views on what banks, insurance and pension companies must do to stay ahead of the game.