FinTech, InsureTech & Banking Innovation Forum
AI and Blockchain in Finance

October 3, 2019
Sofia
Sopharma Business Towers
New Event Center
Special offer:
Volume discount for 4 or more representatives of a company
Every 4-th attendee is free of charge.
United Bulgarian Bank (UBB) is one of the leading Bulgarian commercial banks. It is the first and largest banking consolidation project in Bulgaria, accomplished through the merger of 22 state-owned commercial banks throughout the country. UBB was established on 30 September 1992. United Bulgarian Bank provides various banking products and services to individual, microbusiness, and corporate clients in Bulgaria.
The European Banking Federation is the voice of the European banking sector, uniting 32 national banking associations in Europe that together represent some 4,500 banks - large and small, wholesale and retail, local and international - employing about 2.1 million people. EBF members represent banks that make available loans to the European economy in excess of €20 trillion and that securely handle more than 300 million payment transactions per day. Launched in 1960, the EBF is committed to creating a single market for financial services in the European Union and to supporting policies that foster economic growth.
DSK Bank is the leader in the retail banking in Bulgaria, as well as a bank with outstanding position in the corporate banking segment. The bank has the largest and most innovative branch network and e-channels for servicing its customers. It is the bank with highest awareness and consideration among Bulgarian customers (Financial Intelligence survey of GfK). It is also the most preferred employer by the students in the country (the study of To the Top Agency). The financial institution constantly invests in developing innovative solutions for meeting the dynamic expectations of its customers.
The event is designed to meet the needs of senior decision-makers and professionals working in the following areas:

Banking

Insurance

Institutional Investment

Financial Regulation

Economic Research or Policy FinTech

Nonbanking Financial Institutions

FinTech Companies

Blockchain Experts
Topics will include the power of original thinking, change management, digital banking, social media, bank accelerator programmes and innovation labs, emerging global banking threats, cyber security and new product and service development. Blockchain in finance and crypto innovations.
#NEXT DIFI 2019 is the Fourth Edition of a one-day forum covering the convergence of technology and financial services rapidly changing how the world borrows, buys, and invests.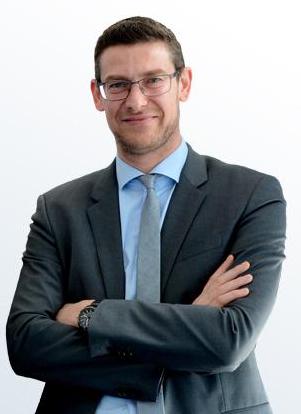 CHRISTOF DE MILL
Member of the Country Team of KBC Group for Bulgaria, Country CFO, Member of the Management Board of UBB, CFO of UBB, Innovation leader for KBC Group in Bulgaria.
Christof De Mil started his career in KBC Group in 1995. After 10 years at various managerial positions in the Retail/SME branch network of KBC Group, in 2006 he moved to the Czech Republic to head the Retail/SME branch network of CSOB for a period of 5 years. In 2011 he was appointed member of the Management Board of CIBANK with responsibilities in the following domains: Retail banking, Branch Network and distribution channels and Payments.
After the acquisition of United Bulgarian Bank by the Belgian finance group KBC Group in June 2017, Christof De Mil has become member of the Management board and Executive Director Finance of UBB.
JON LIGHT
VP of Trading Solutions at Devexperts
Before working for the FX technology company, Light was working as the Head of Product at Cobalt, a financial technology start-up focused on the institutional forex market. Here he was employed for more than two years and was based in the United Kingdom.
Light has held numerous positions working in FX product management during his career. Before he was at Cobalt, he was at Markit, a financial information and services company, where he was a Director for FX Product Management from December 2013 until February 2017.
Light began his career in June of 2005 as a Technical Analyst at Marex Financial, a position he held for over a year. From here, he then went on to work for its parent company, Marex Spectron, as the FX Solutions Manager.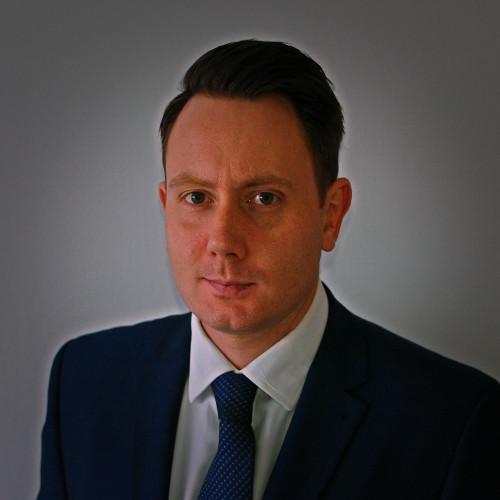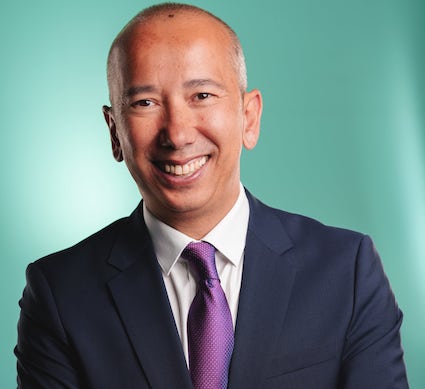 IRAVAN HIRA
Deputy Chairman of the Bulgarian Business Leaders Forum
Iravan Hira is Deputy Chairman of the Bulgarian Business Leaders Forum (BBLF) and Managing Director of Hewlett Packard Enterprise operated by Selectium in Bulgaria. Previously, he was Managing Director of HPE Bulgaria and Hewlett Packard Global Delivery Center in Bulgaria. He started his career in HP in 1998 when the company opened its office in this country and during that time, he took various managerial positions. Mr. Hira holds a Master of Science degree from Technical Universityof Sofia.
BRUNO CANETTOLI
Bruno Canettoli, Sales Director Europe at Axxiome Group
Axxiome is a global solutions provider for the financial services industry with operations in Europe, North America, Latin American, and Asia Pacific. Axxiome excels in linking legacy banking platforms with modern solutions and is considered a leader in banking and insurance transformation projects across the globe.
Axxiome's professional consultants are experienced in technical and advisory services and bring innovation and knowledge to customer projects. Axxiome offers Axxiome Banking, a digital platform, that follows industry best practices and delivers pre-engineered and rapidly deployable end-2-end banking solutions to customers, which minimizes the impact and interruption to operations and business processes.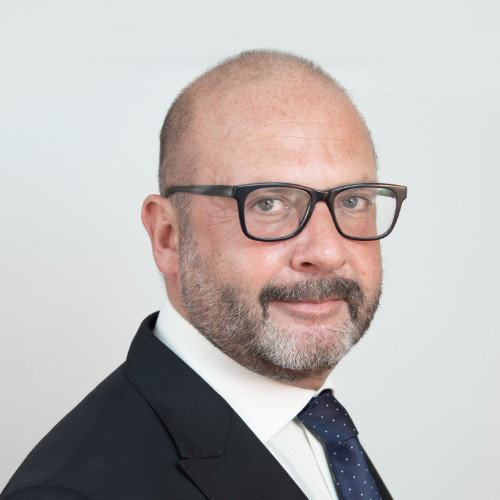 ADAM GULYAS
Country Manager of Bulgaria
Adam Gulyas is Neticle's Country Manager of Bulgaria and he is also responsible for the Polish and Hungarian markets. He spent years working with tech companies LG and Samsung and believes social listening is the "art of insights". At intelligent text analysis company Neticle, his goal is to show the world what people think about any topic globally.
Adam is deeply involved in learning from insights: he graduated in Budapest at METU in the field of International Marketing and his thesis was based on a research he made in neuromarketing. He enjoys climbing mountains in his free time - and moving them for his clients.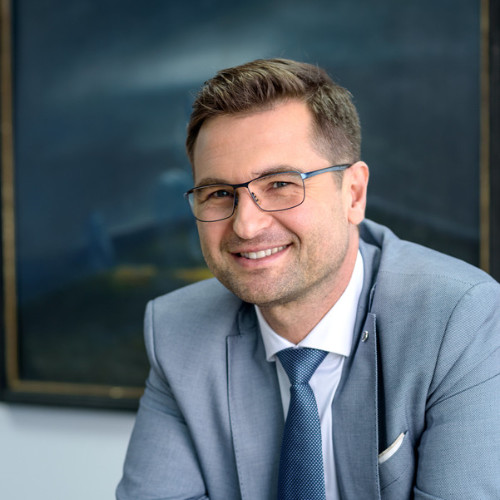 ROUMEN RADUSHEV
Deputy Head of Retail Banking and Executive Committee member at Postbank.
He has almost 20 years of extensive professional experience in finance sector at various positions in leading banks in Bulgaria. He holds a Master's Degree in Business Administration (MBA) from Westminster Business School, London, and in Finance at UNWE.
Previusly leading Postbank's mass retail business; Directly accountable for the second biggest retail loan portfolio in the country, individual customers segment, household lending, card business and digital channels.
VASIL DIMITROV
Retail banking development and digital transformation | DSK Bank
With extensive experience in banking secor for over 20 years Vasil has been involved in Retail banking development and digital transformation. His experise is strong on business development and sales management of e-banking products for individuals and business customers. He has been responsible for implementation of new internet and mobile functionalities, launching of business social media presence and activities. The IT specialist leads a team that has been developing DSK Bank's numerous digital products and services for ten years. For the past two years, he has been in charge of the team that coordinates the digital transformation and optimization of processes in Retail Banking. He is now actively involved in the integration process between DSK Bank and Expressbank.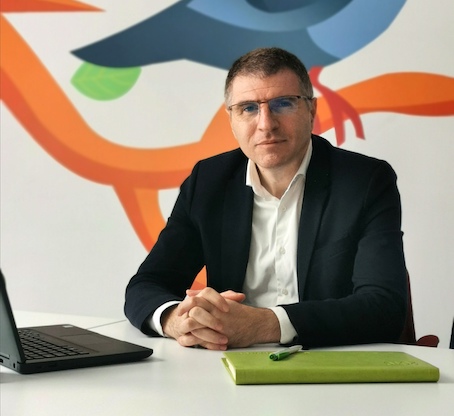 IVAN DOUDIN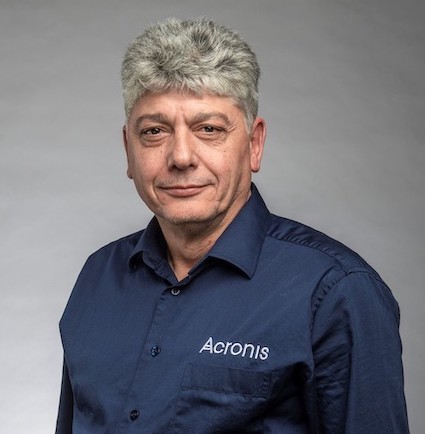 Regional Director of Acronis for Balkans and Turkey
With more than 28 years of experience, he has a proven record of accomplishment of successful projects and extensive management skills.
Mr. Doudin attained his Bachelor's degree in process control and automation. He began his career at Honeywell in 1991 as a Project Engineer in Sofia. After a variety of international positions and roles of increasing importance, he became the Regional Director for Acronis in 2018
As a Regional Director of Acronis Mr. Doudin is focused on expanding company presence in the Balkans Region and Turkey.
He is also directly responsible for the sales activities and revenue of Acronis in the region.
Mr. Doudin holds a B.S. in Process Control and Automation Chemical-Technology University of Sofia (Bulgaria).
JULIAN VLAHOV
Head of Alternative Channels for Distribution at UniCredit Bulbank
Julian Vlakhov is Director of Alternative Channel Management at UniCredit Bulbank.
Prior to this role, he held several management positions at Retail Banking.
Currently, Julian is in charge of the development of the bank's digital architecture and the implementation of new processes and technologies.
He holds a Master's degree from Sofia University "St. Kliment Ohridski".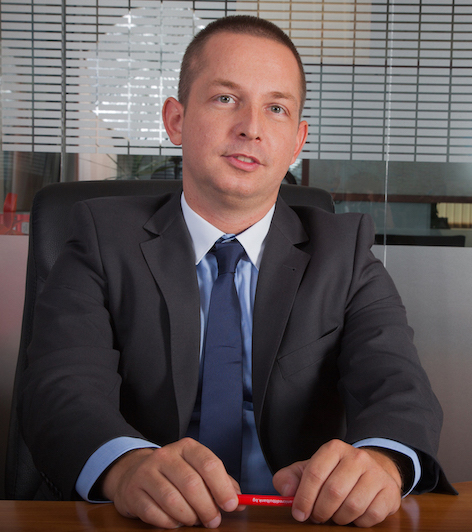 ANTON GERUNOV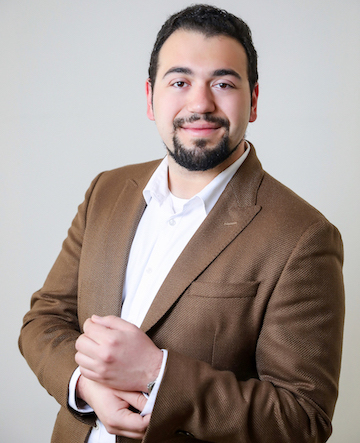 COO and Co-Founder of LogSentinel
Anton Gerunov is an expert in data analytics and AI, personal data protection, risk management and business modeling. He has over 10 years of experience in the private and public sector. Anton has worked as an international business consultant and project manager for global multinationals. He has served as an advisor in the Council of Ministers and was heading project planning and implementation of the national e-Government initiatives. Additionally, he has been involved in the preparation of new legislation such as the Electronic Governance Act, the Electronic Identification Act and the Access to Public Information Act. Anton has also served as head of the National Open Data Initiative for the period 2014-2017. He holds a Ph.D. degree and is currently an Associate Professor of Risk Management at Sofia University. Anton Gerunov is the author of over 30 articles in international and national peer-reviewed journals, three monographs, and has presented at number of conferences on the topics modeling, privacy, and analytics. At the moment he is the Chief Operations Officer at LogSentinel, a blockchain-based innovative IT company and the Chairman of the Institute for Data Ethics and Analytics.
VLADISLAV DRAMALIEV
Founder and director of the BitHope Foundation
Vladislav Dramaliev is one of the founders of the Bulgarian Bitcoin/blockchain community. He is currently managing the marketing and community-building efforts of the innovative blockchain project
æternity
. He is also the founder and director of the
BitHope Foundation
, owner of
CoinFixer.com
and
CryptoCrowd.org
websites. Vladislav is the co-founder of Sofia Crypto Meetup, the largest monthly blockchain event in Bulgaria, co-founder of the Bulgarian Bitcoin Association, member of MENSA, an early adopter of technology and a speaker in the sphere of cryptocurrencies/blockchain.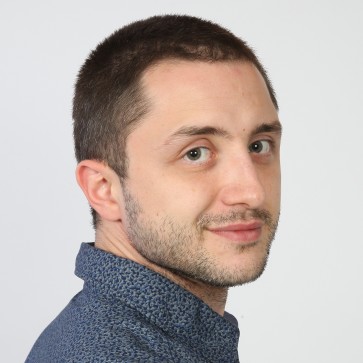 HRISTO BORISOV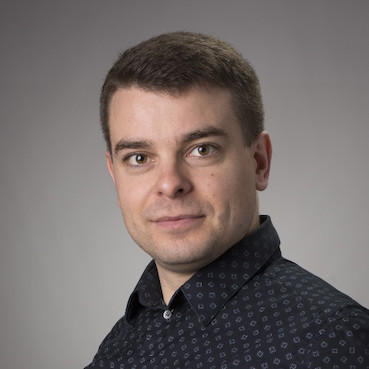 Co-founder & CEO at Payhawk
Hristo Borisov is a co-founder and CEO of Payhawk where he is working on a smart company card that automates expense reports. Hristo is also a founding member of the Citizens (Гражданите) platform, and has wide experience in product management and leadership after spending more than 10 years as a
Director of Product at Progress.
Payhawk issues next generation company cards with automated expense management. Payhawk collects and analyzes receipts, invoices and card transactions to help you stay incontrol of your budget with no paperwork for your employees.
Since the official launch of the product in February 2019, the team of 7 already has attracted eleven clients from the UK, Germany, and Bulgaria. The company has two types of clients – well-funded startups with teams of around 20, and larger companies with up to 150 employees.
MARTIN BOGDANOV
Member of the Management Board of Bulgarian FinTech Association


Martin Bogdanov is CEO and among the founders of Paysera Bulgaria, one of the first FinTech companies in the country. Mr. Bogdanov has been working in the financial sector for more than 20 years and has held leading positions in leading banks in Bulgaria and Albania.
He has graduated from the Sofia Mathematical High School and the University of National and World Economy and has many international specializations in the fields of economics, debt instruments, money and currency markets, lending and sales techniques.
Martin Bogdanov has lectured on financial and e-commerce events, international business conferences and more.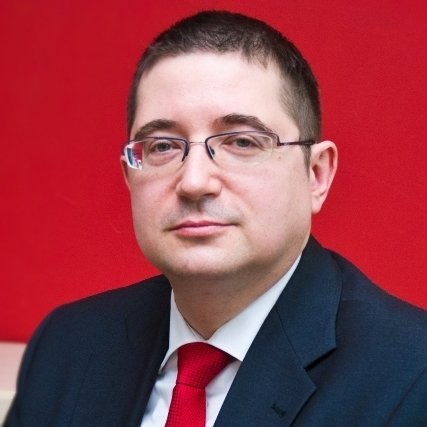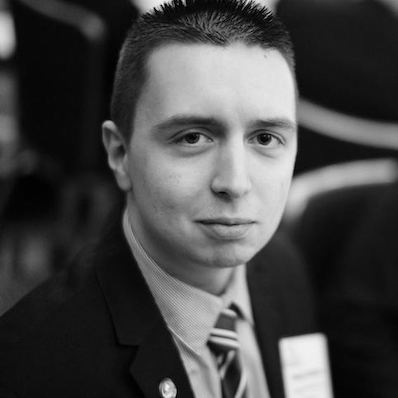 GEORGI VULDZHEV
Editor in Chief at EKIP, Economist and Analyst at CEEMarketWatch
Georgi Vuldzhev is a member of the executive board of the Bulgarian Libertarian Society and economist and editor in chief at the Expert Club for Economics and Policy. His articles on economic and political subjects have been published by numerous Bulgarian publications and international outlets such as the Mises Institute, the Foundation for Economic Education and European Students for Liberty, Capital Weekly, etc. Previously, he worked at the Institute for Market Economics in Bulgaria.
EVA MAYDEL
MEP from the Group of the European People's Party
Her work focuses on three main priorities: improving the quality of education for young people, creating opportunities for entrepreneurs and promoting technology and digitalization. She pursue them relentlessly – in and out of Parliament, in Bulgaria, Brussels, Strasbourg and across Europe.
She supports the legislative work on the Strategy for the Single Digital Market and the European Fund for Strategic Investment (EFSI), an important component of the plan for infrastructure investment, as well as championing skills development for the demands of the 21st century labour market and the technological innovation in financial services.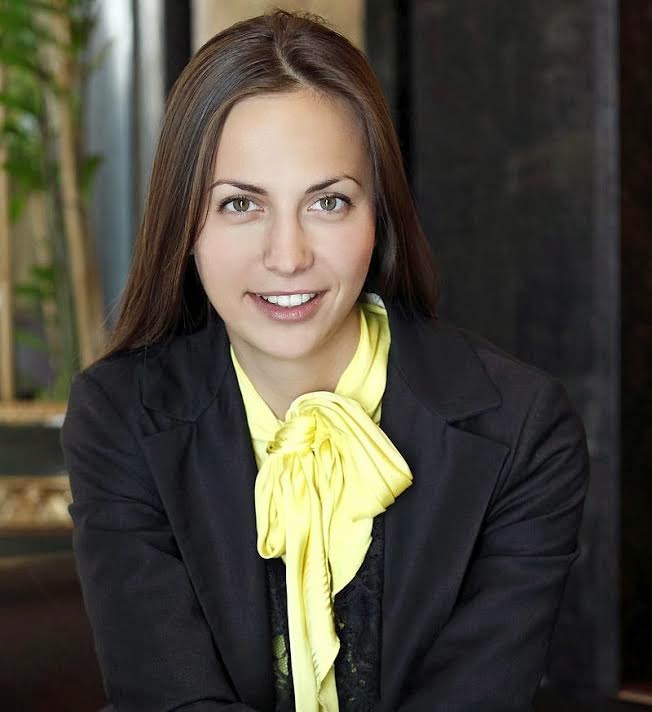 PAVEL HRISKOV
Business development and information security manager at Consendo

He holds a Master's Degree in Information and Communication Technology from the French Faculty of Technical University Sofia. He has more than 10 years of experience in the information field and shifted his career to business process management and personal finances. Pavel Hriskov advises his clients to clean up their business models and helps them express their ideas clearly using different techniques. He supports them and connects them with both investors and with the right partners. A core value for him and the teams he is involved in is "With value to men"
PANAGIOTIS PANTAZIS
Sales Director | Applications | Bulgaria, Romania, Greece, Cyprus, and Malta
Panagiotis Pantazis is Oracle's Sales Director. He is responsible for the development and implementation of Oracle's Cloud & On-Premise Applications Go-to-Market Strategy for Bulgaria, Romania, Greece, Cyprus, and Malta. Prior to Oracle, he worked for Xerox, Singular, and Mellon Technologies. He holds a Bachelor of Science in Business Administration with Major in International Business from the University of North Carolina at Charlotte, an Executive Master's in Business Administration with concentration in Technology Management from the University of Indianapolis, and currently attending a Bachelor's Degree of Studies in European Civilization in the Hellenic Open University.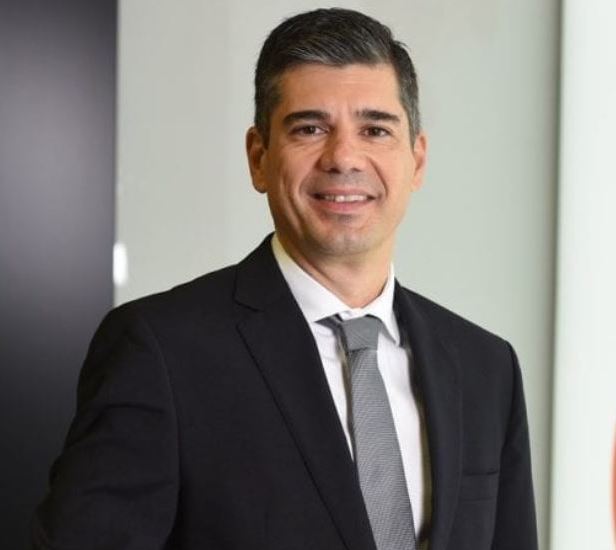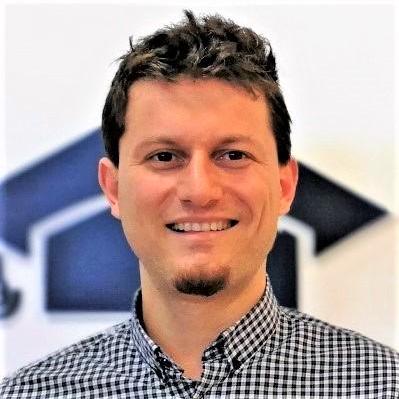 SVETLIN NAKOV
Co-founder of SoftUni
He is a book author, conference speaker, inspirational trainer, and motivator, a digital entrepreneur, with strong software engineering background. He is a passionate blockchain expert and blockchain trainer. Svetlin is a co-founder of the largest educational center in Bulgaria for practical training of software engineers and digitals skills – SoftUni, where thousands of young people get a digital profession and a job. Svetlin Nakov has 20+ years technical background as software engineer, software project manager, consultant, trainer, and entrepreneur with rich experience with the .NET and Java EE platforms, information systems, databases, Web development, blockchain, and software engineering.
EDUARD TSVETANOV
Country PR Manager at Revolut
Eduard Tsvetanov is Revolut's Country PR Manager and official representative for the global fintech phenomenon in Bulgaria, which has been growing in the country at a rate of over 350% for the past couple of months. An agency trained consultant, Eduard has spent the last 7 years working with various corporate and political clients in the UK, Belgium, Brazil and most recently Bulgaria.
He holds a first-class degree in Public Relations from Bournemouth University, UK and is a published researcher in the field of public affairs. He's deeply involved with the business of transformation.
Revolut's service is currently used by nearly 80,000 people in the country, with an average of 100 newly registered per day, according to company information.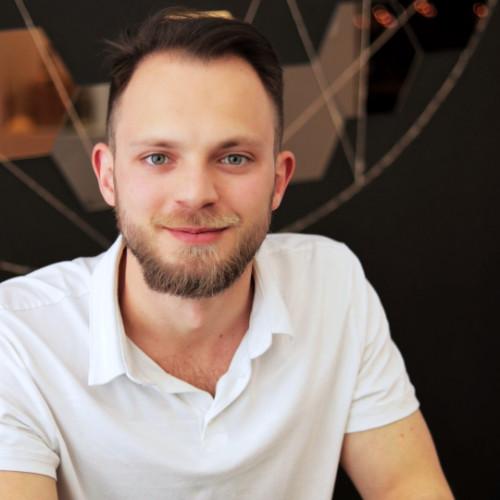 TSVETA ILIEVA
Head of international relations and communications at Association of Banks in Bulgaria
She is responsible mainly for the Association's international relations as well as the public relations and communications. Previously Tsveta Ilieva worked at the European Banking Federation in Brussels where she was Public Affairs Coordinator. At this position Ms Ilieva coordinated the Federation's communications with the European Commission, European Parliament, the Council of the EU and other key stakeholders.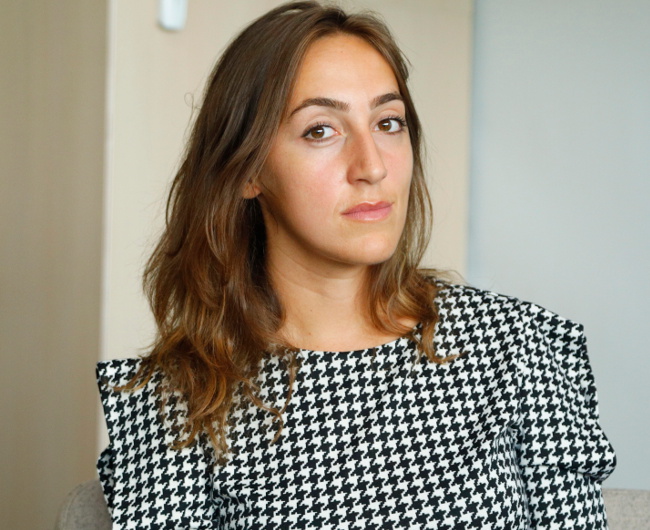 The NEXT DIFI - Financial Innovation Forum, bringing together industry leaders, policy makers, regulators and experts to explore the disruptive forces that are shaping the financial sector into the future and discuss where opportunities lie. It brings together people who want to discover the future of finance and help their company unveiling these new opportunities.

Through presentations, panel sessions and on-stage interviews, senior executives from local and international banks will join leaders from other organisations to give their views on what banks, insurance and pension companies must do to stay ahead of the game.